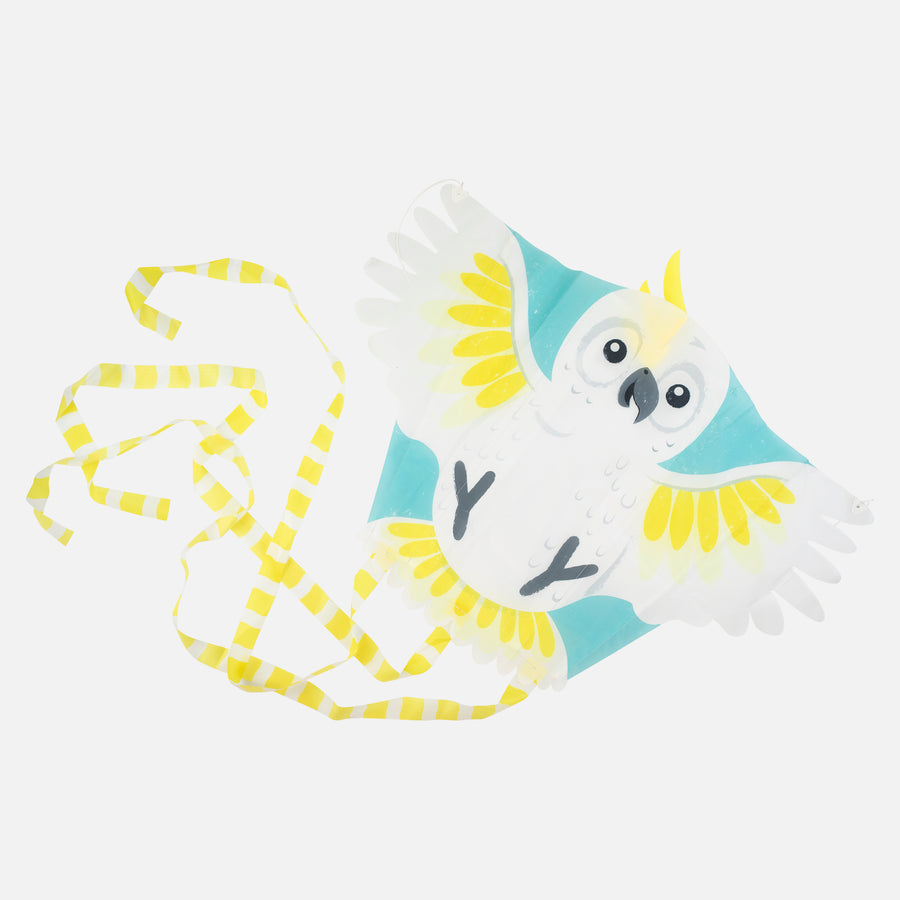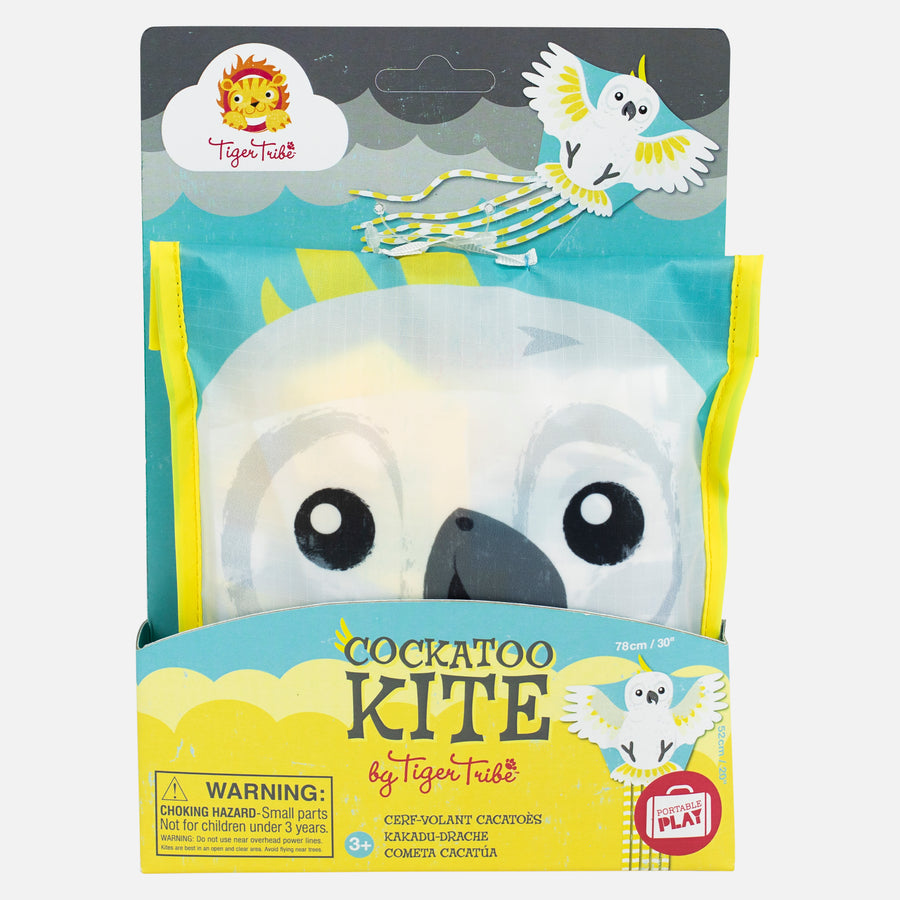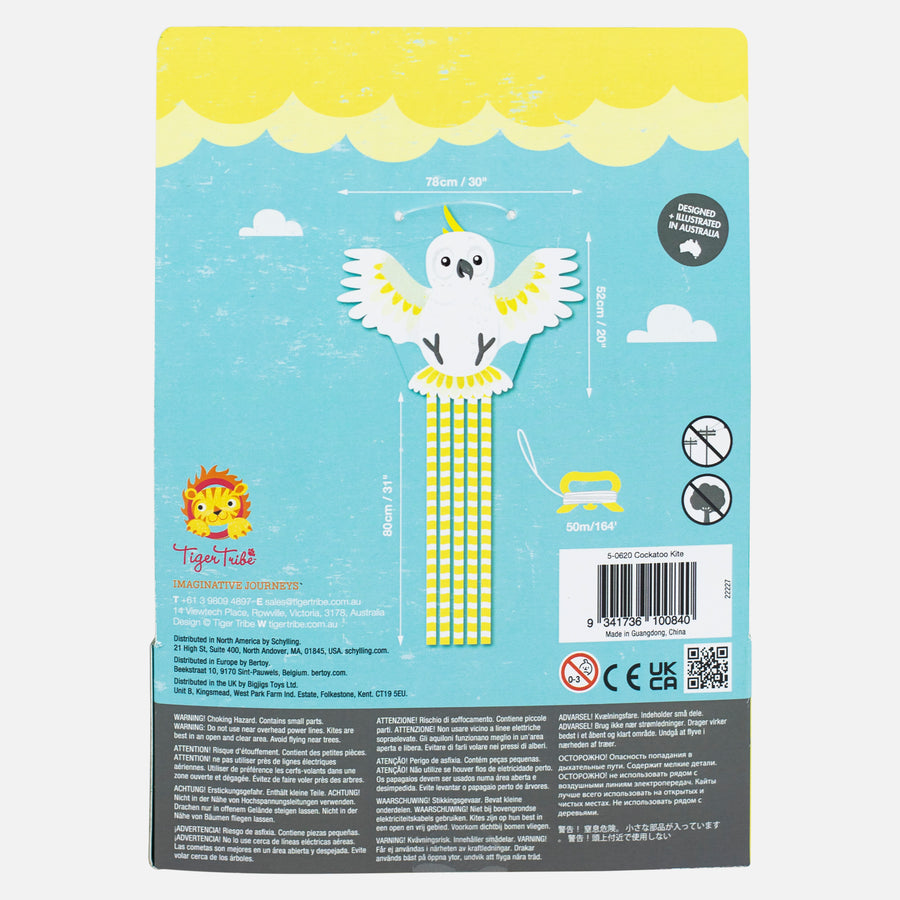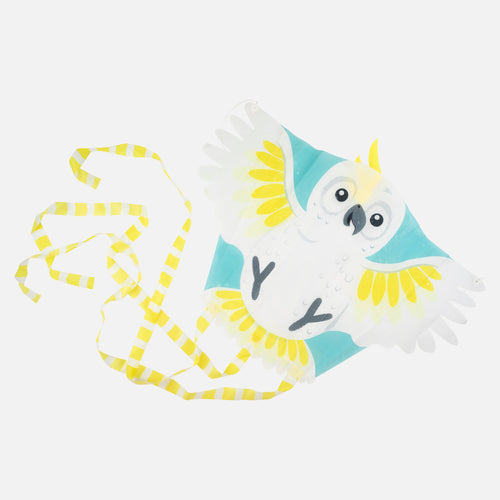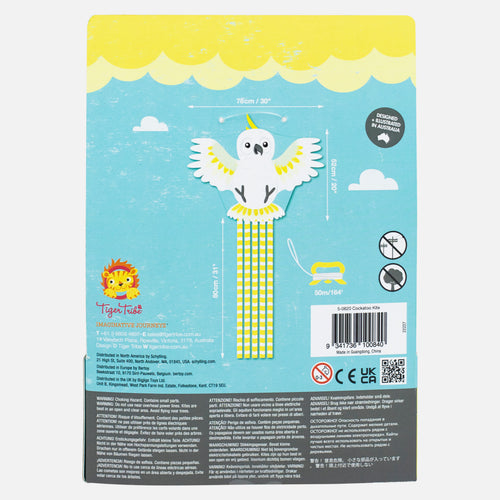 What a cracker! Designed and illustrated by the Tiger Tribe team, the all new, uniquely Aussie take-anywhere Cockatoo Kite is the perfect first kite for kids.
Light and easy to launch and fly— this kooky cockatoo is sure to put a smile on your child's face, as they watch the long yellow and white tail streamers dance about in the breeze.
Cockatoo Kite is frameless, working on the parafoil principle with pockets sewn into the kite that fill with air to create lift. Made from tear resistant ripstop nylon and with no rigid frame, crash landings are gentle and relaunch super simple.
And when you are done flying, pack up is a cinch. Simply fold down into the handy compact travel pouch — small enough to throw in your day pack or store in the car. Comes with 50m of line and an easy-to-wind handle. Includes QR code with instructions for flying.
Gets kids off the couch and off screens, encouraging outdoor, active play
Light and easy to launch and fly, perfect first kite for kids
Kite size 78 x 52cm, plus 80cm long tail
Includes 50m of line, easy-to-wind handle and handy travel pouch
Suitable age 3+
Find an instructional video for initial preparation of the kite, here.