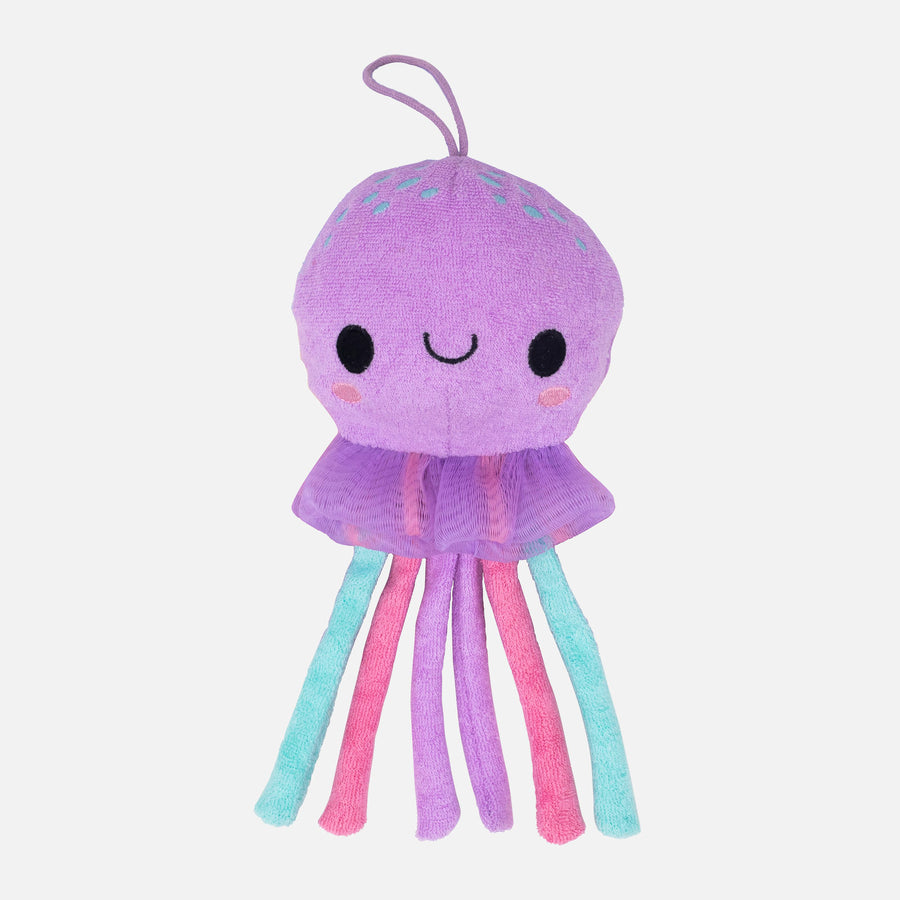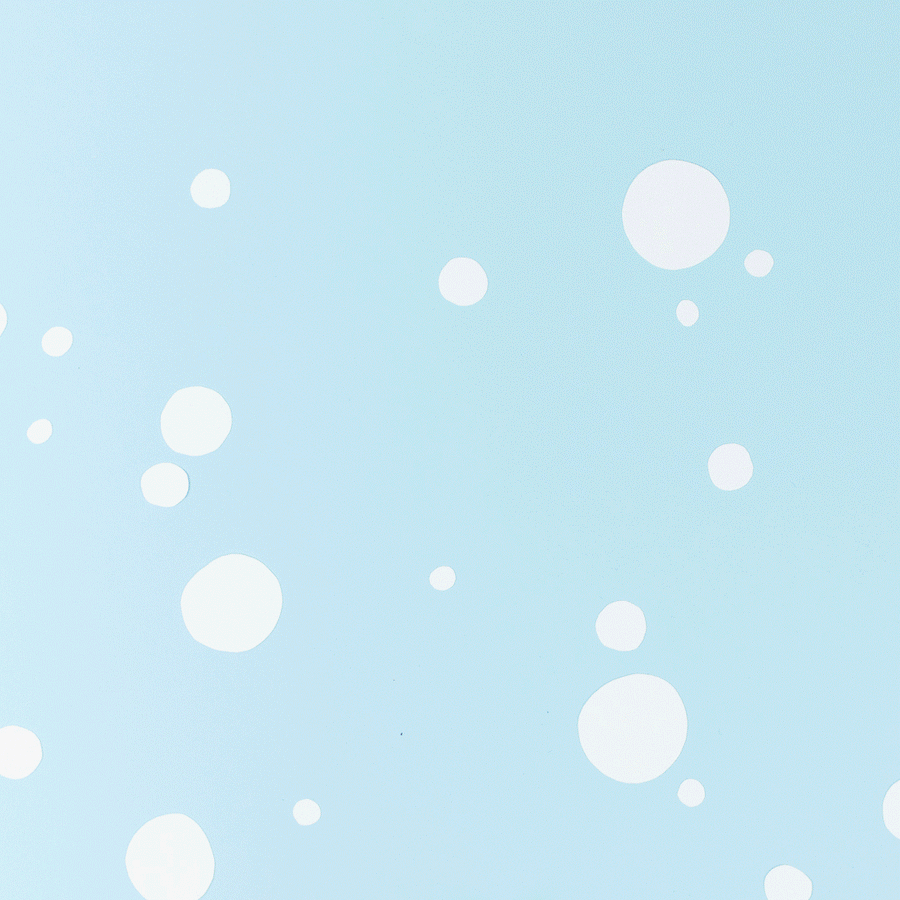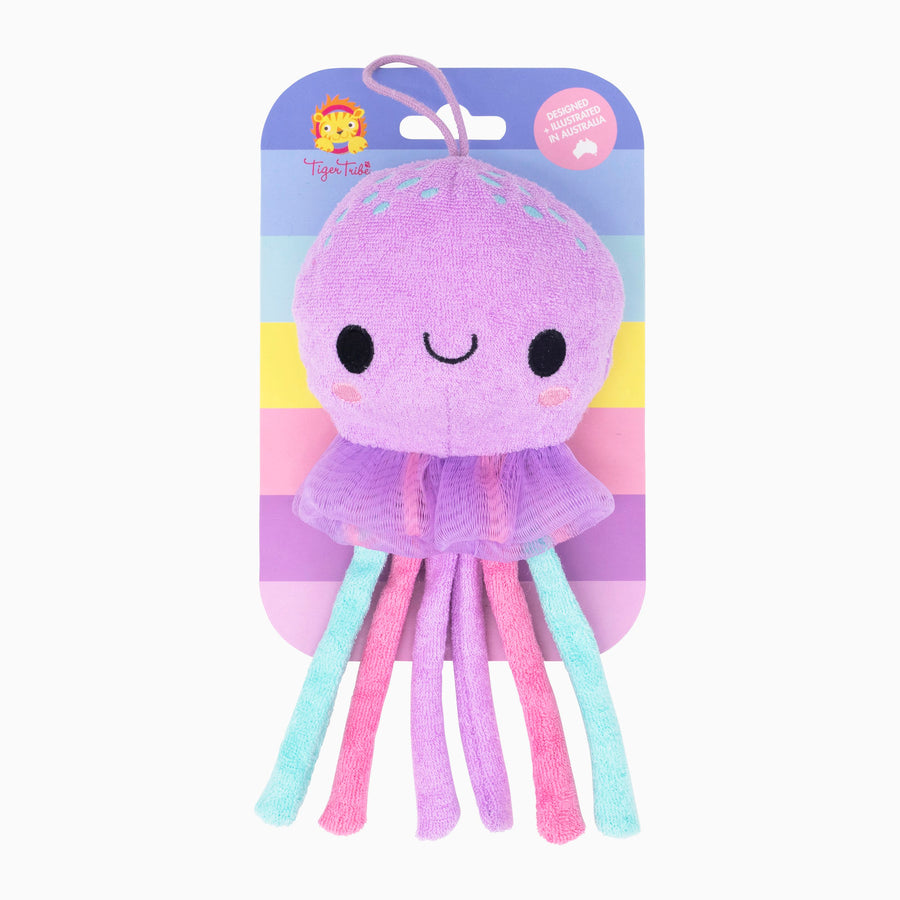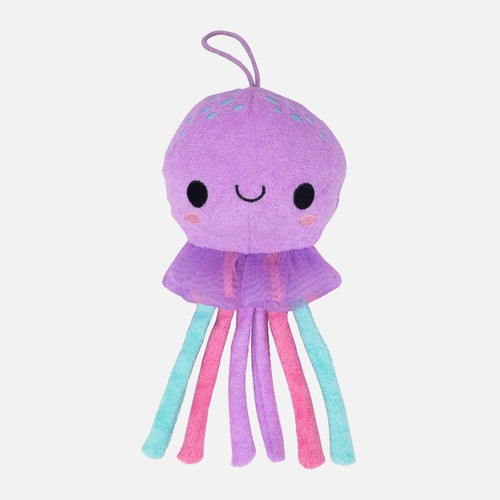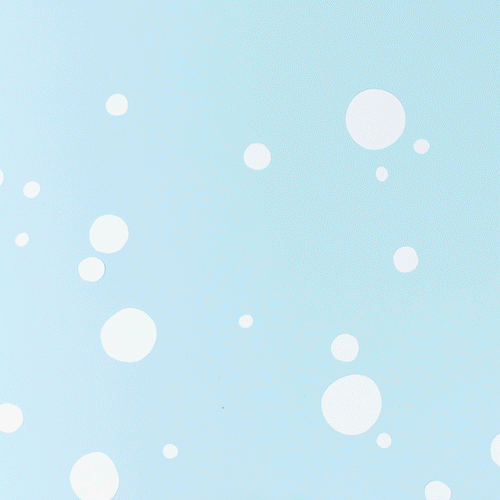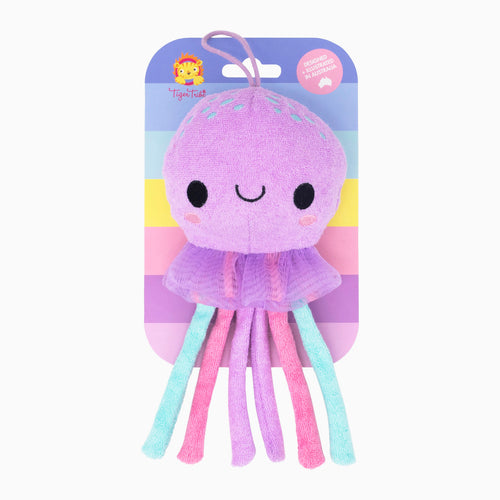 Let your little ones soak up some quality time in the tub with Splash Buddy - Jellyfish. Made from durable, soft textured terry towelling with endearing embroidered face and features. Great for splashy sensory water play, imaginary bath play and cleaning grubby kids too!
This soft and squishy tactile bath toy encourages small hands to squash and squeeze, developing hand grip strength and supporting the discovery of new concepts such as sink and float. Jellyfish will fast become your child's best bath time buddy.
Each toy is filled with fast drying bath netting so when all the fun is done, simply rinse, squeeze and hang to dry with the handy hanging loop. Approx 21cm tall.
Suitable for age 0+