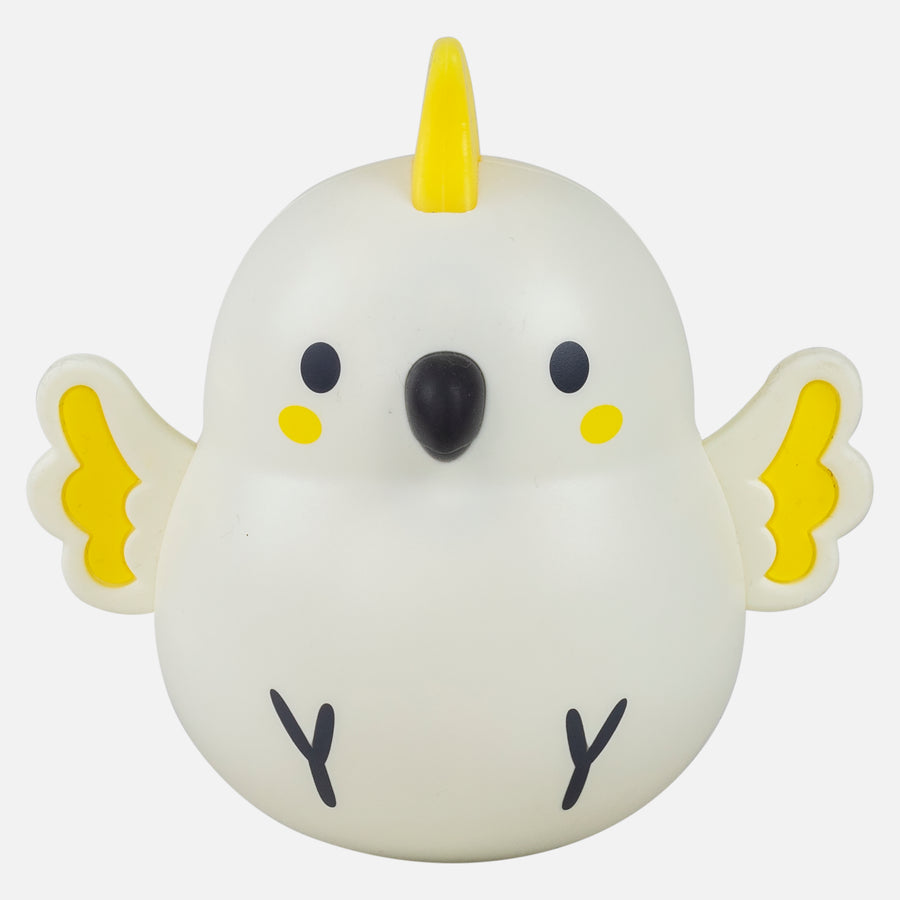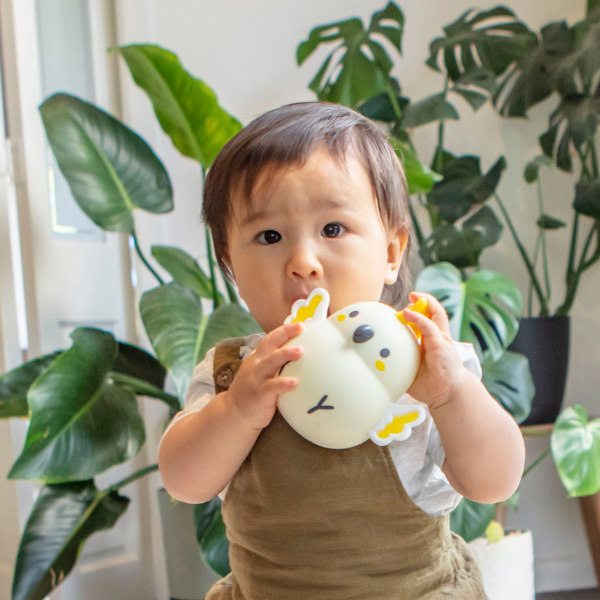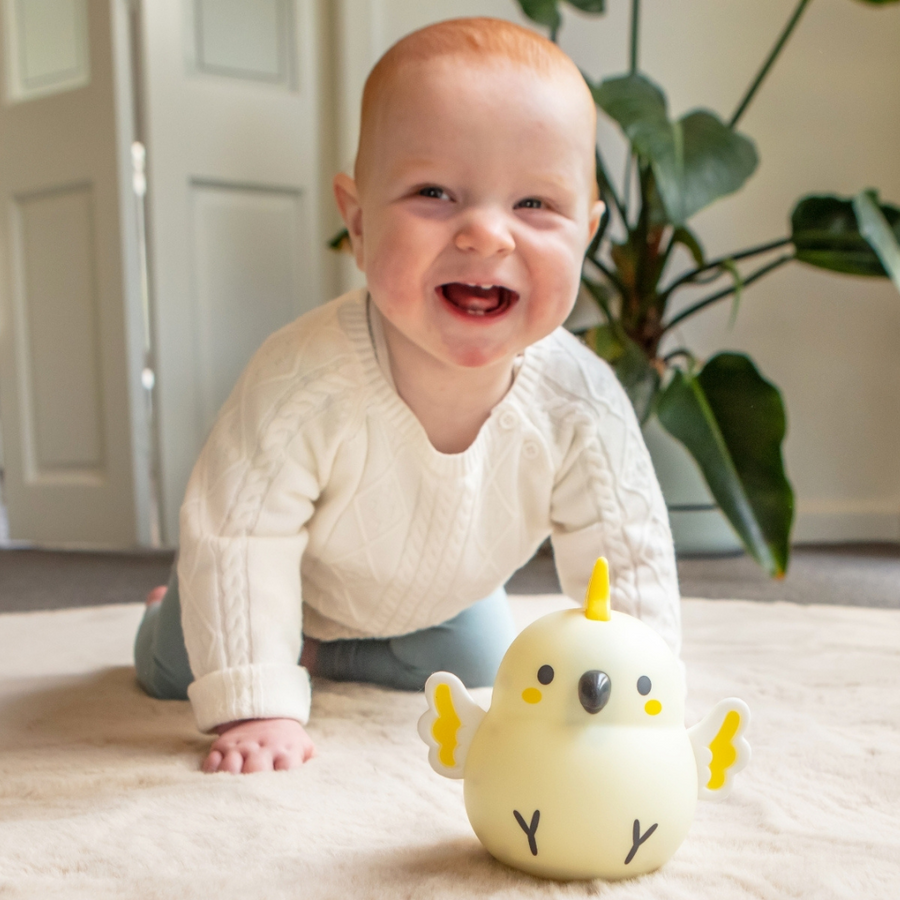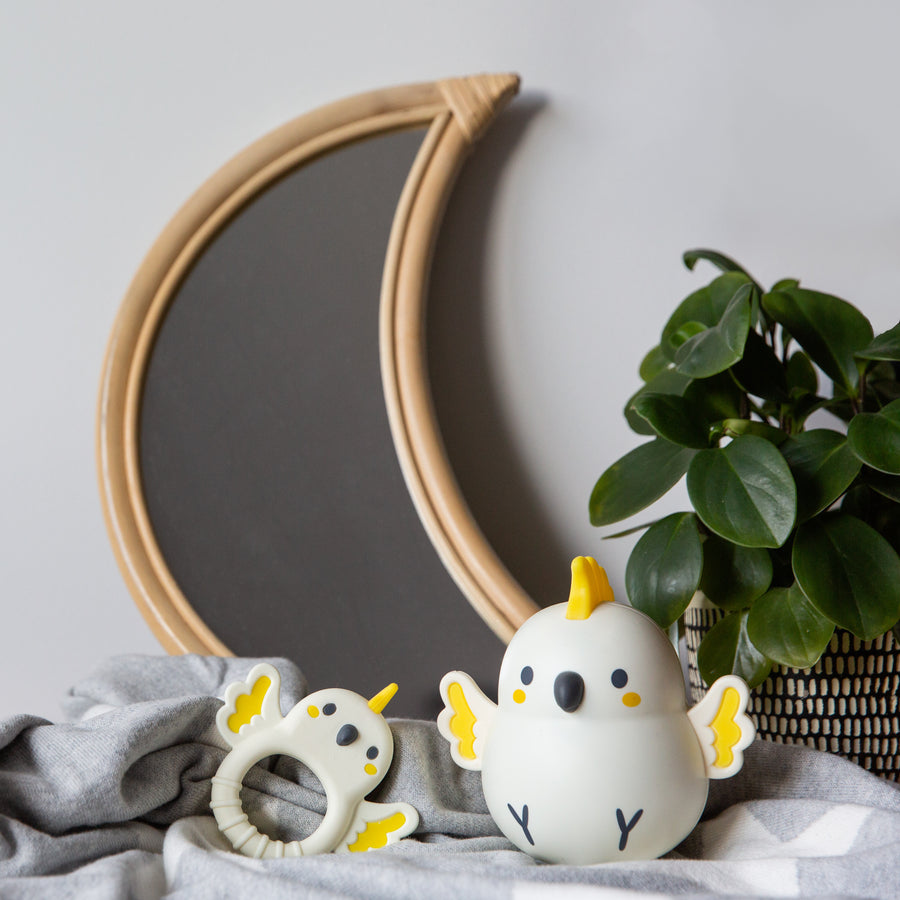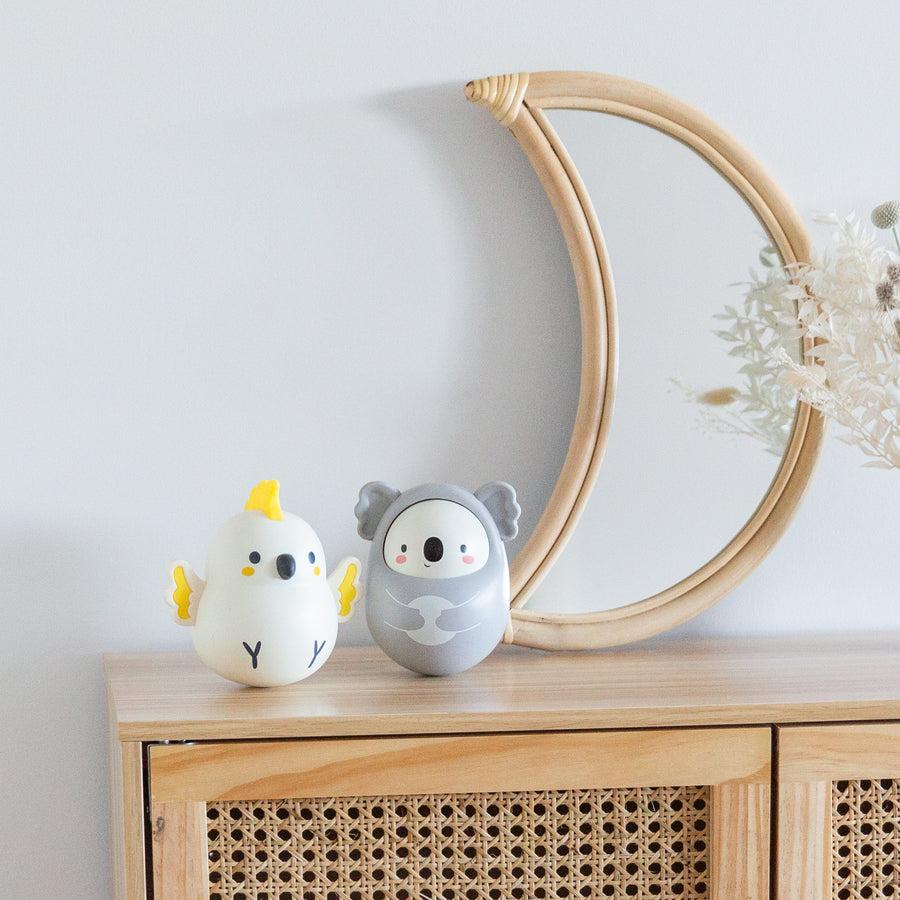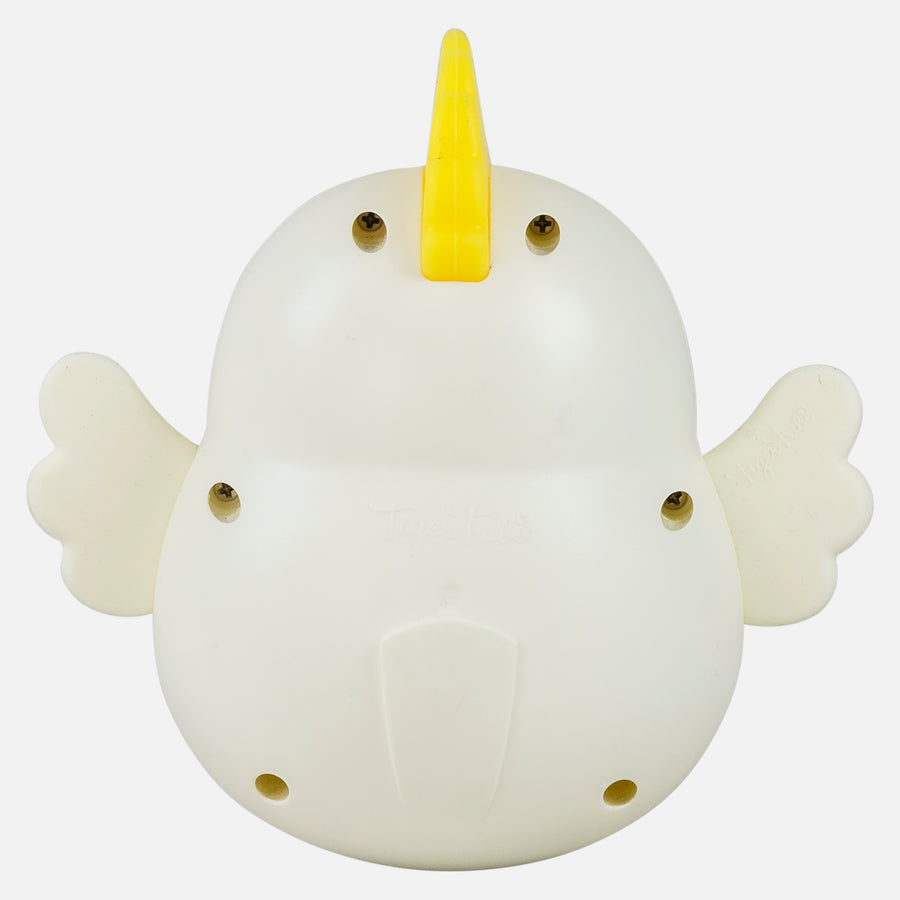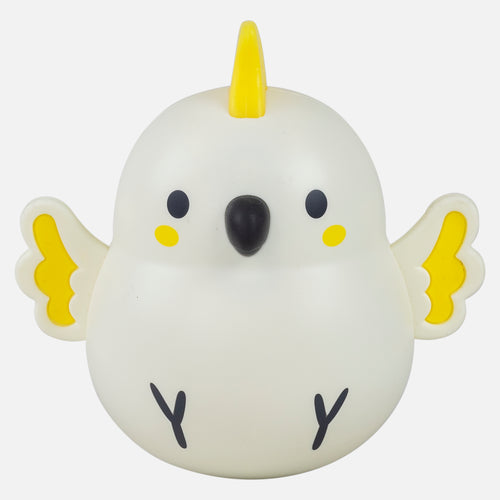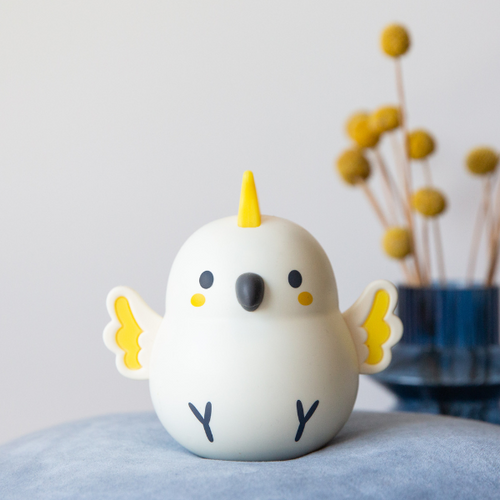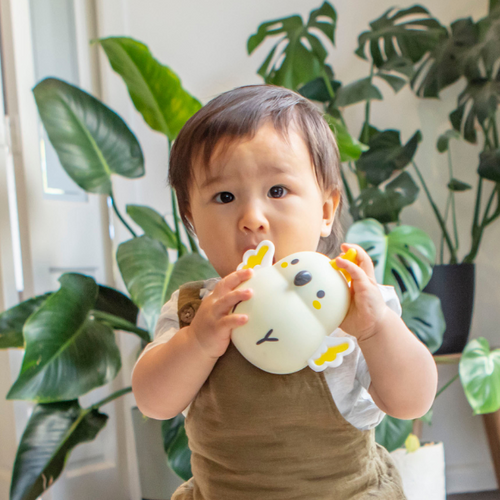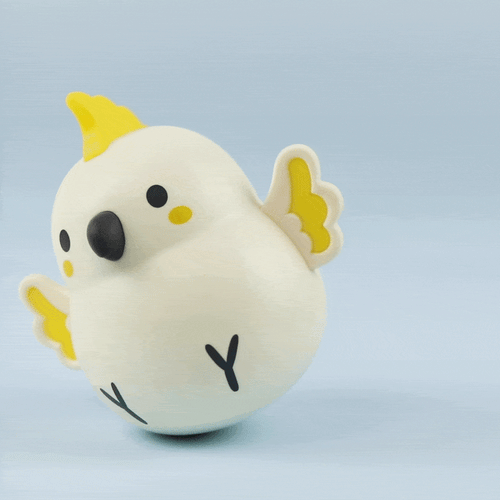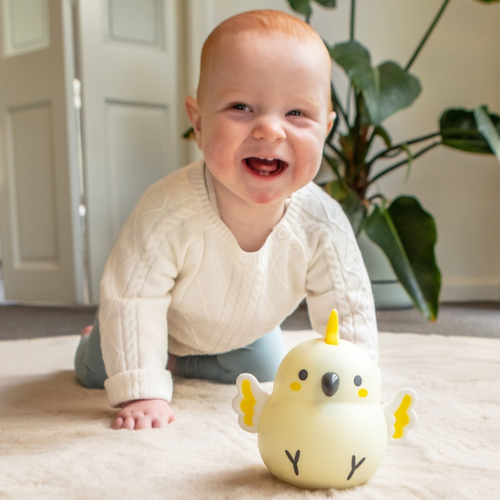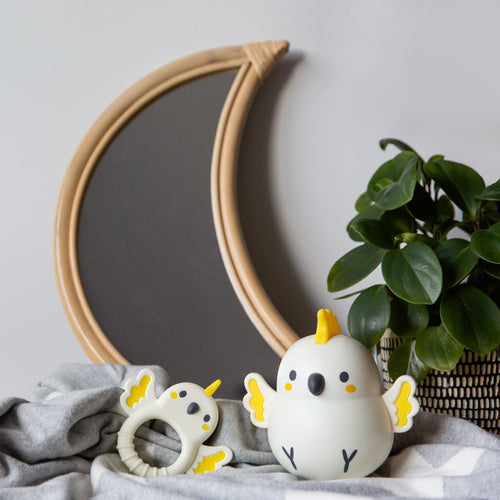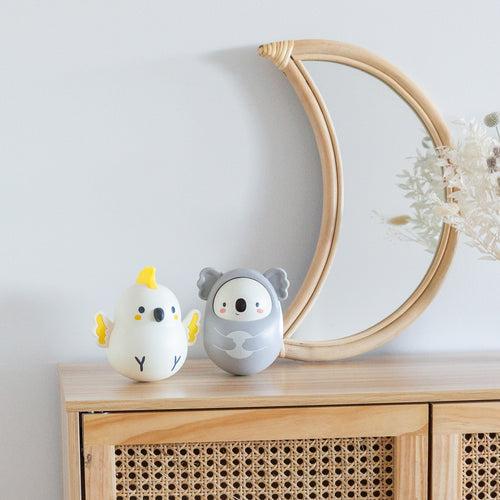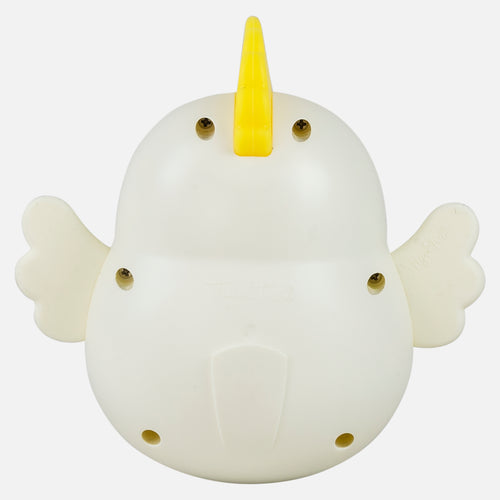 Roly Poly - Cockatoo loves being pushed, pulled and knocked over — always bobbing up for more fun. Ideal for babies learning to crawl and helps develop an understanding of cause and effect. As she rolls around she makes a lovely tinkling bell sound which adds additional sensory stimulation. Cockatoo's wings and crest offer great grip points for small hands and the squishy beak adds extra textural interest.
Suitable for ages 3m+

Roly Poly Cockatoo features:

• Body ABS plastic, crest, beak and wings TPE rubber — free from phthalates, PVC, cadmium, BPA and lead

• Independently product tested to Australian standards AS/NZS 8124.1 and ASTM (USA) and CE (Europe)

• Dimensions - 13 x11cm (plus wings)
Also available in Koala version (see Roly Poly Koala here)

Please note: A previous batch of this product was previously subject to a product safety recall. Information on this recall can be found here.  If you have an old version of this product (which can be identified by an absence of Tiger Tribe embossed logo on the rear of one wing) please return it to your original place of purchase for a replacement or full refund.