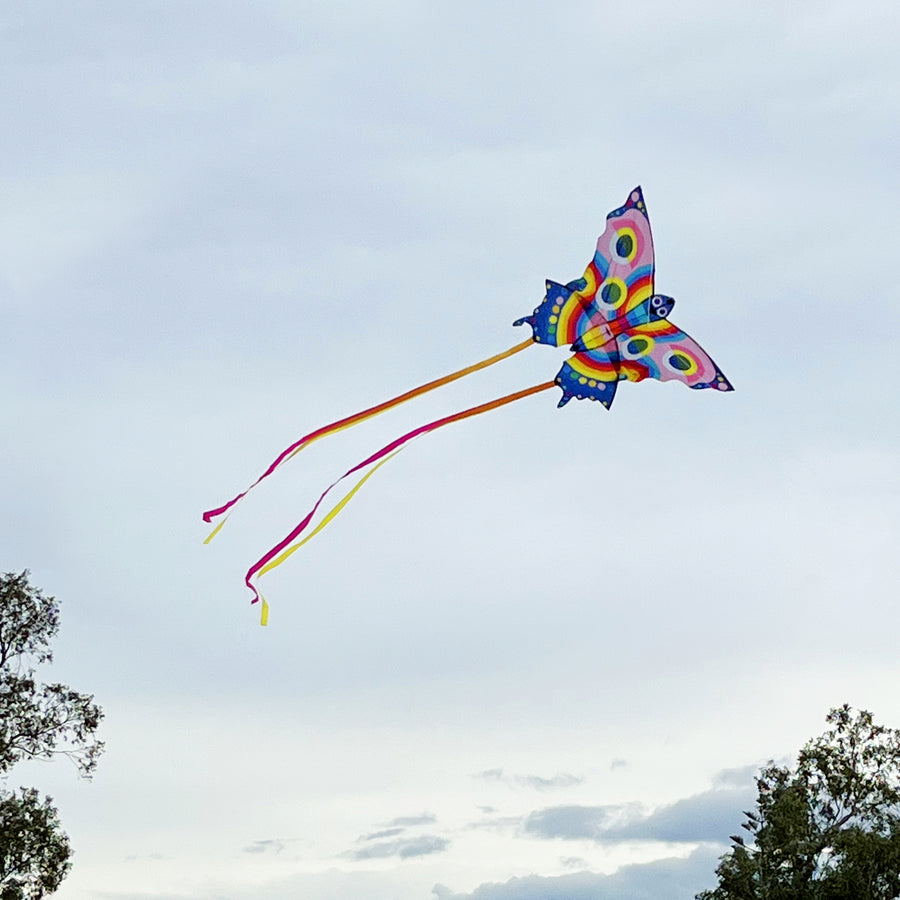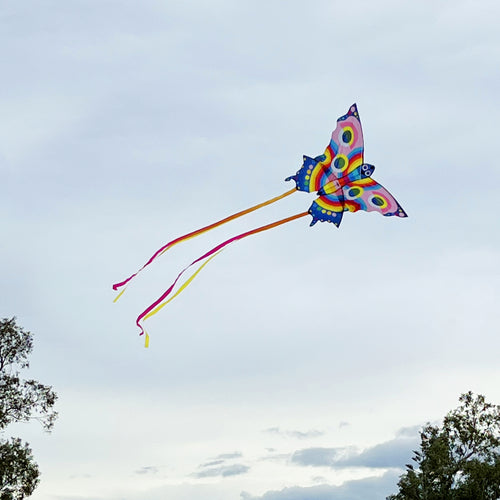 Kids can brighten up the skies with this vibrant Butterfly Kite. 
At almost a metre wide, this beautiful Butterfly is easy to set up and launch, and looks impressive in flight. Though large, the set up is simple. Made from tear resistant ripstop nylon, rods create a stable frame in-flight. Butterfly folds down into a handy travel pouch. 
Large format (98cm x 79cm body, 200cm tail), vibrant Butterfly Kite

Light and easy to launch and fly

Encourages outdoor, active play

Includes a 50m flying line and rods for sturdy construction

Folds down into handy travel pouch

Ideal for ages 5-12. 
Find an instructional video for setting up this kite, here.