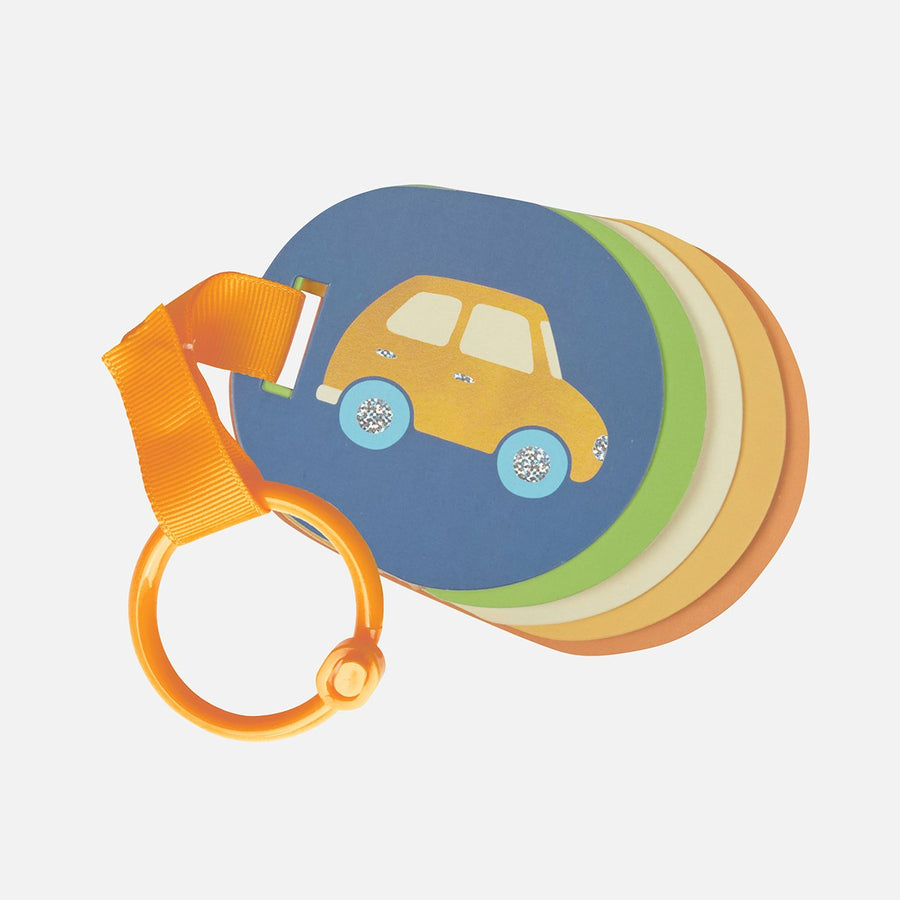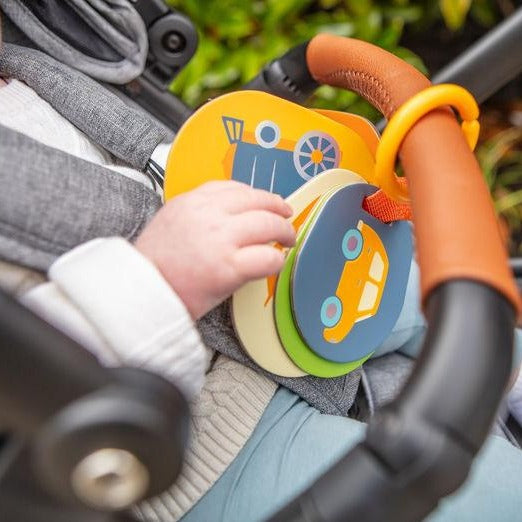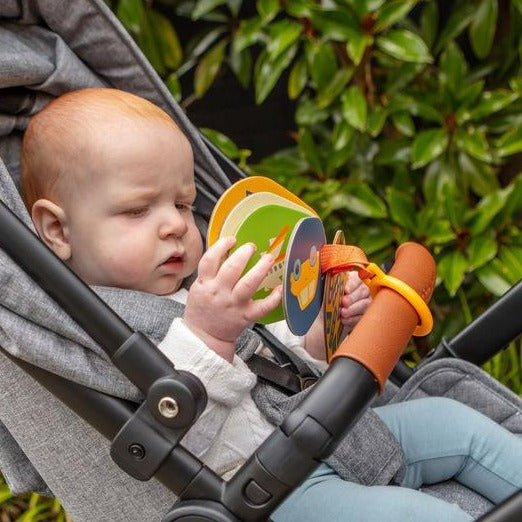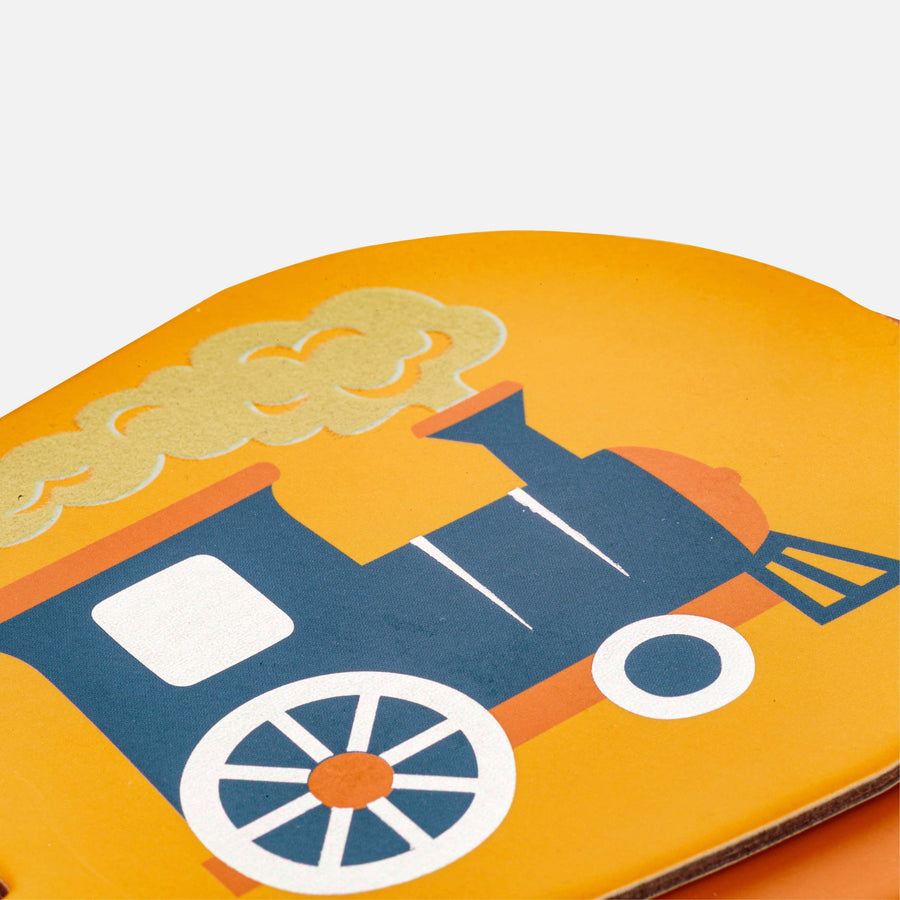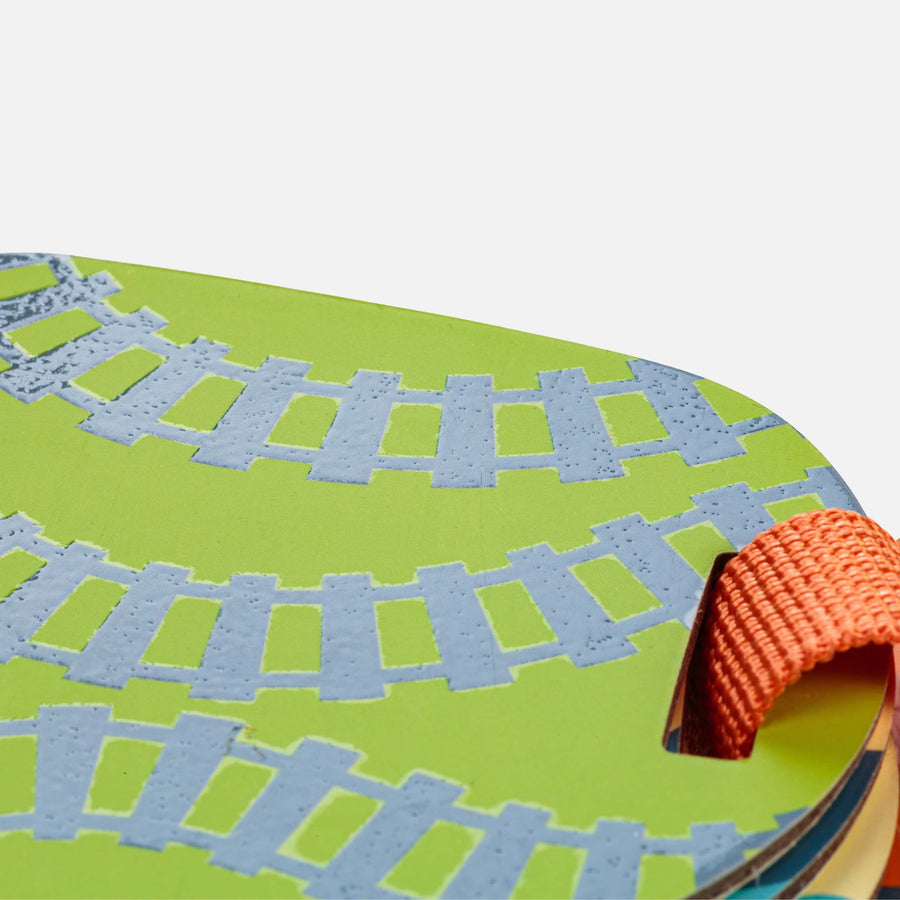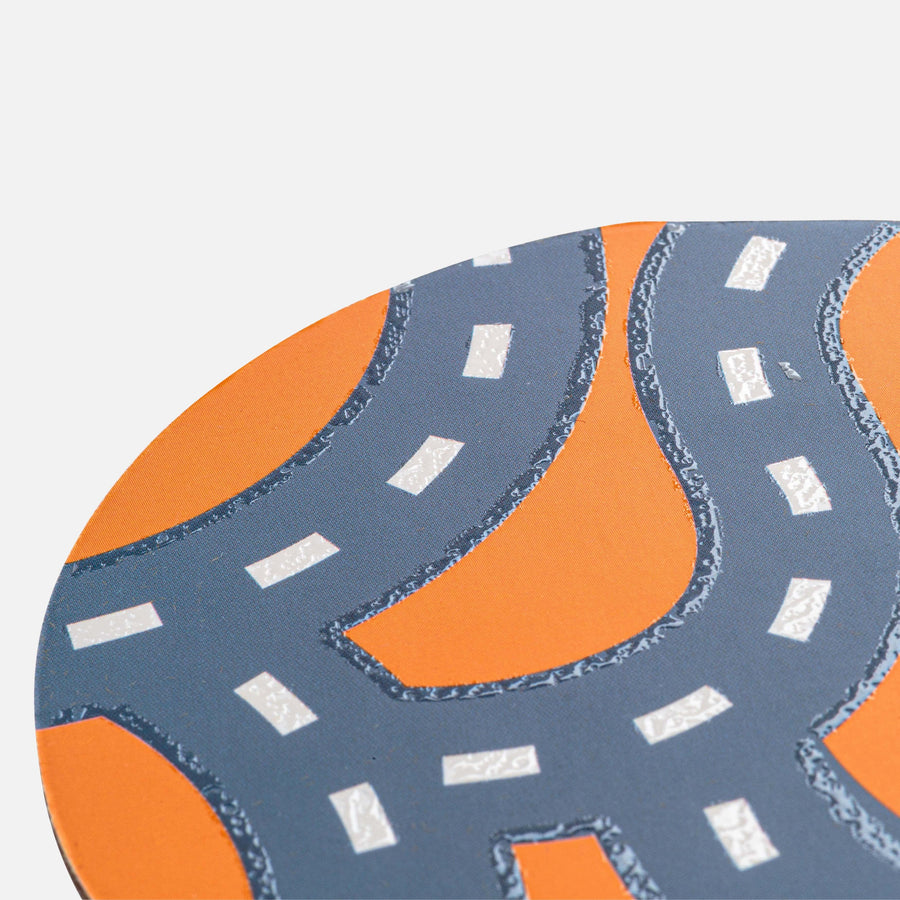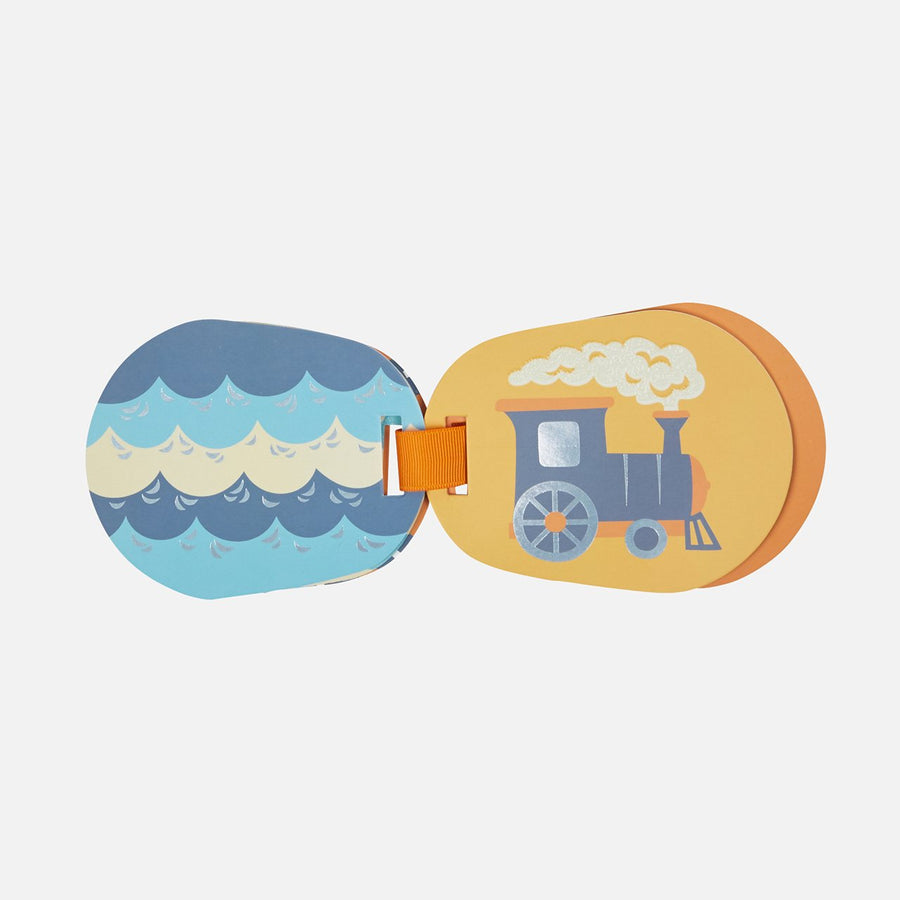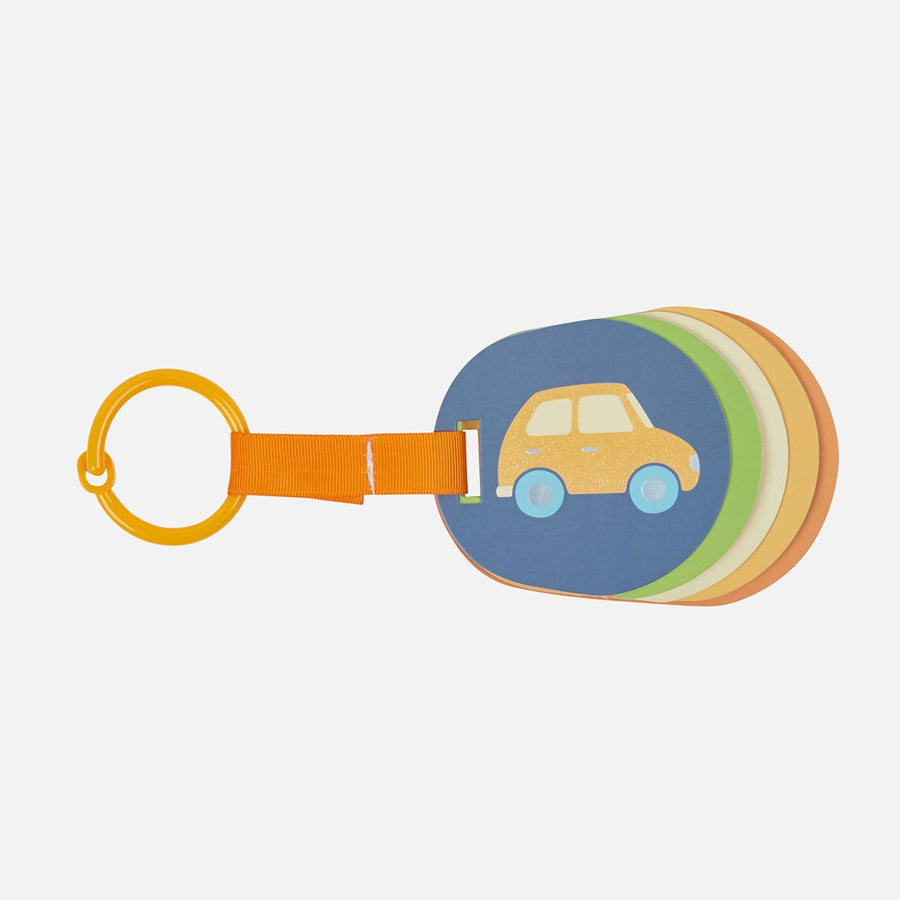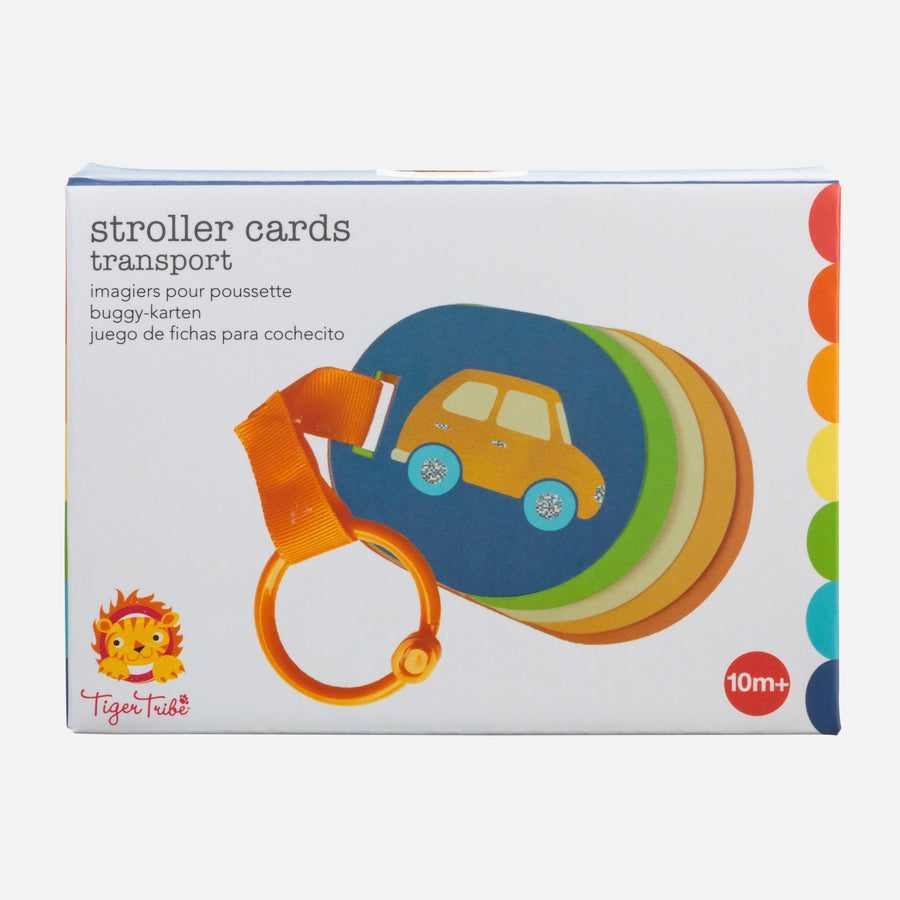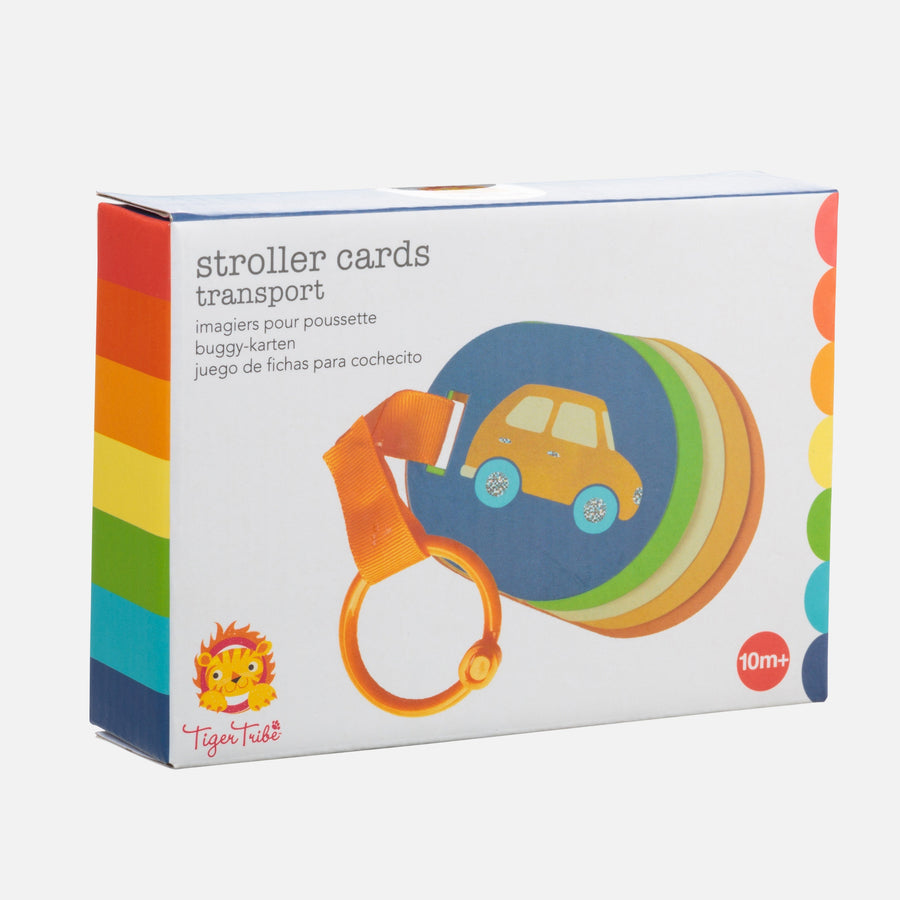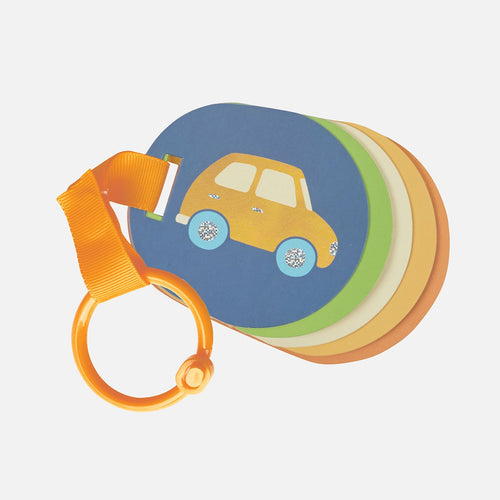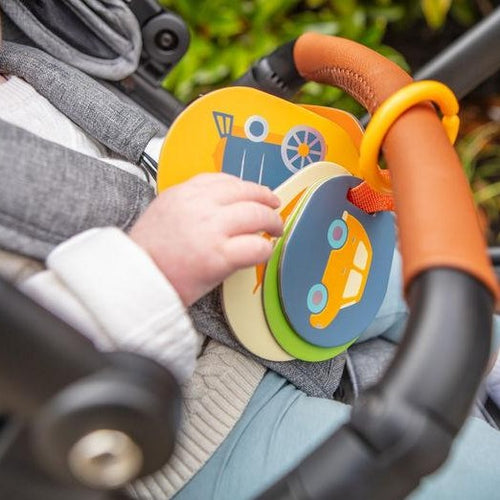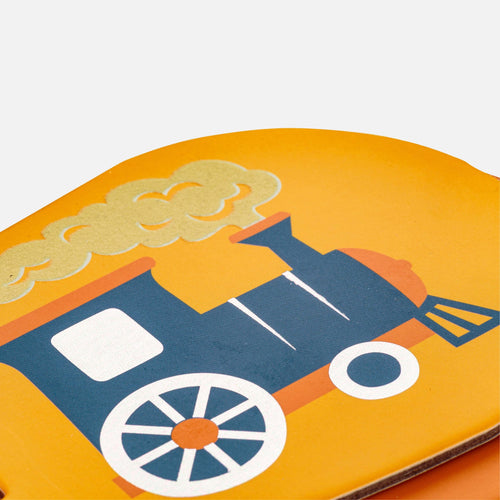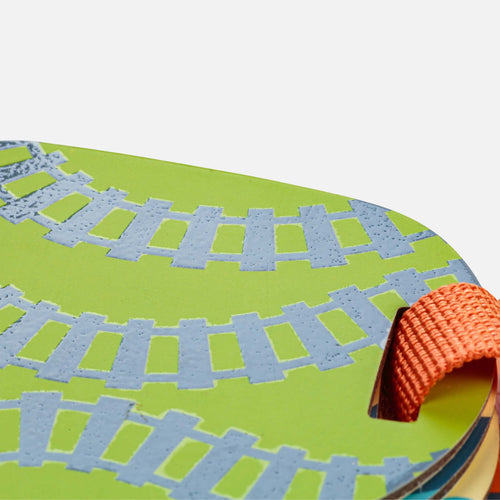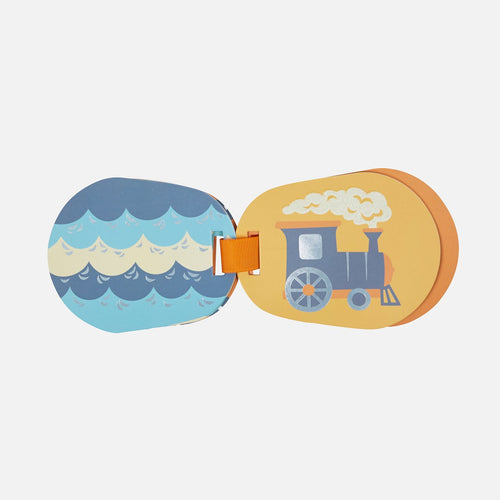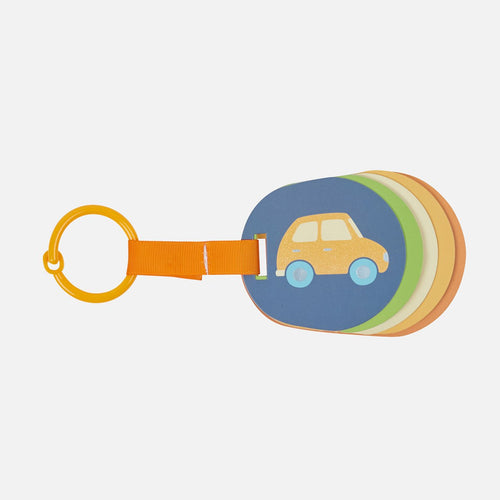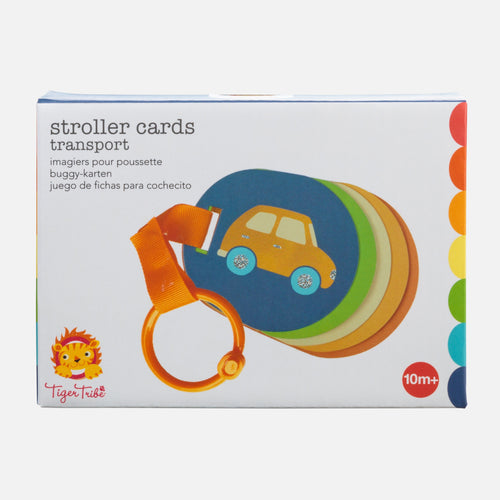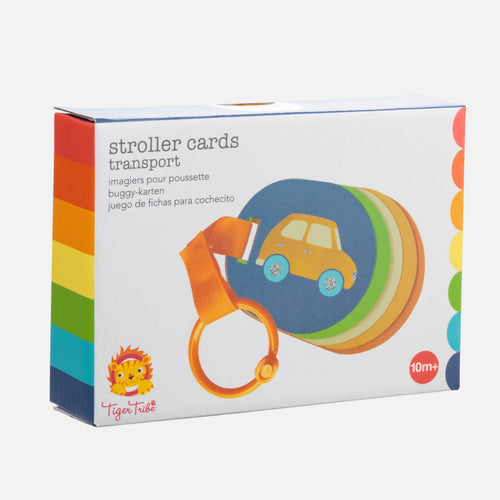 These vibrantly coloured and doublesided cards feature familiar natural objects like cars and trains, the cards also provide an additional sensory surprise. 
Colourful sparkles, fuzzy flocking and shiny spot varnishes are included on different cards, providing touch and feel textures for small busy hands.
Printed on sturdy card, organically shaped and gently graduated in size for easy flipping - they come with a child-friendly plastic clip and strap for easy attachment to prams, strollers and car seat straps - ensuring the cards are never far away from your little one's hands.
Features:
5x large doublesided cards

Clip and strap for easy attachment
Suitable for ages 10 mths +